T


Penelope's White Wall, Scolacium Archaelogical Park, Italy, 2017
credit video: Eugenio Capellupo, Teresa Simone
Award-winner Celeste Prize 2017
Longlist Aesthetica Art Prize 2019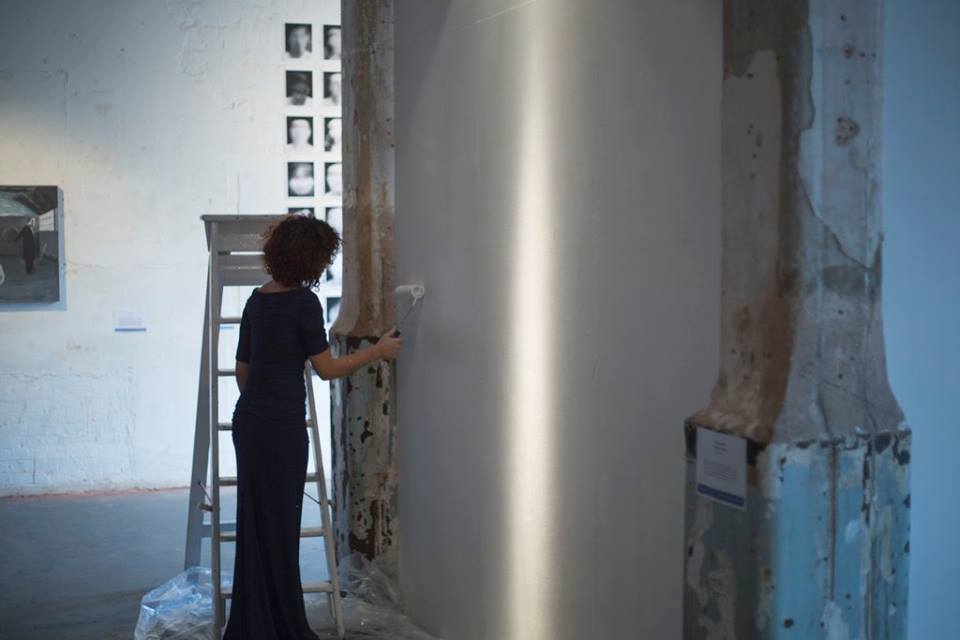 Penelope's White Wall, Oxo Tower Bargehouse, London, 2017
credit photo: Celeste Prize
First Prize Award-winner Installation, Sculpture and Performance section Celeste Prize 2017 jury chief curator: Fatos Ustek
Penelope's White Wall

Penelope's white wall consists of a performance which explores gestures in relation to duration. One hour before the sunset, Penelope paints the wall. The surface is never dried and the wall can't be completed in its construction. The ancient house remains accessible to the traveller.

"Penelope's white wall explores endurance and nature of action. Setting herself to paint a wall, Maria Luigia Gioffrè positions herself as the
subject of her work. The fact that the wall surface does not dry, implements that it is not yet complete to serve as a surface for the artwork, but the work itself."


©2019 Maria Luigia Gioffre. All rights reserved.